Kids are innocent and natural, and nothing is more grateful than dressing kids with beautiful clothes inspired by nature. Kid's wears are experimenting with all the aspects of designs, and one of them is inspired by nature. Finely handcrafted clothes are hard to find in the world of automatic embroidery machines, but still, there are some brands that make handcrafted designs for their clothing, and one of them is Velveteen. Your little girl or boy needs your care the most, whether it be about clothing or any other thing. The very first thing to care about them. That's why Velveteen Clothes are designed to offer the highest comfort to the infant boys and girls. No doubt kids look great in everything, but dressing up them with latest trendy is a fun and a wonderful task. Velveteen has a wide range of kid's garments that are trending in the kid's fashion like Velveteen Shorts.
 Find Luxury Clothing under Velveteen
Velveteen kids fashion has a wide range of clothing like Ruffle onesie, Shorts, Bloomers, Long sleeve top, Dress, Cape, etc. Velveteen has designed their catalogue to offer luxury boutique for infant girls and boys. The Velveteen is for the child who shines bright like a diamond says the brand itself. Their aim to design luxury and trendy clothes is gaining popularity among those who like handcrafted things.
Find finely handcrafted Designer clothes under Velveteen Clothes.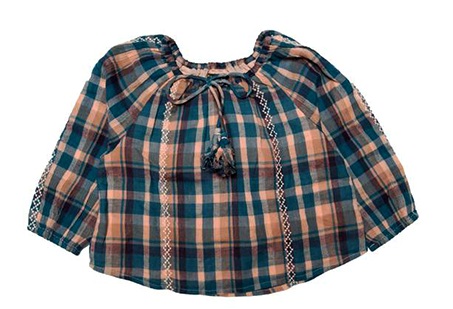 Velveteen clothes are made up of softest material offering comfort to the kids and embroidered with the hand. The fine art is a combination of Indian Artisan techniques. The Velveteen founder is a mother, and therefore she has put every beautiful design that kids and their parents need. The softest fabric and designs of Velveteen are satisfying and meets the need for every mother. The fine details of designs and prints will surely grab the close attention to towards the clothes.
The cute tiny Velveteen shorts are finely detailed and designed. The Tiny piece with fine details makes them awesome wear for your little one. They are absolutely comfortable to wear and comfortable enough to take a Nap.